(828) 774-5151 (West Asheville)

(828) 505-7243 (South Slope)

[email protected]
Urban Orchard Instagram


 UrbanOrchardAvl


West Avl  UrbanOrchardCiderCo

South Slope UrbanOrchardCiderCoSouthSlope
Urban Orchard Cider Company -  West Asheville
Tasting Room, Food and Beverage Service & Distribution
210 Haywood Road, Asheville NC 28806
Urban Orchard Cider Company - South Slope (Downtown)
Tasting room, Production Hub, and Headquarters
24 Buxton Avenue, Asheville, NC  28801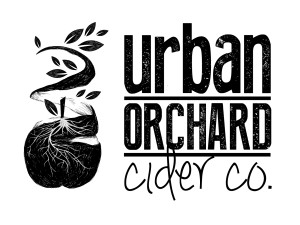 Comments or questions are welcome.
URBAN ORCHARD CIDER LOCATIONS
South Slope Location (Downtown)
(828) 505-7243
The South Slope location is the main headquarters for Urban Orchard Cider Co. production and offers a comfortable and unique educational atmosphere for its customers to enjoy one of Asheville's quality craft beverages.  The taproom is also available for your next corporate or private event.  Inquire via our contact us page.
Indoor and Outdoor Seating Available:
Monday - Wednesday:  2pm - 9pm
Thursday: 1 - 12am
Latin Night Every Thursday @ 8:30!
Friday:  1pm - 10pm
Saturday:  Noon - 10pm
80's Live DJ Night Every First Saturday @ 7pm
Latin Night w/ MTN VIBEZ every 2nd Saturday @ 9pm
Sunday: 1 - 8pm
West Asheville Location
(828) 774-5151
The West taproom is our flagship location where it all began. Cider enthusiasts can expect a variety of choices including our tried and true flagship ciders, available year round, and a rotating selection of seasonal small-batch ciders!
Free Parking Available at West Asheville location.
Monday:     Closed
Tuesday - Thursday: 3pm - 9pm
Trivia Night every Thursday @ 7pm!
Friday - Saturday: Noon - 9pm
1st and 3rd Friday Old-Time,
Celtic Jam Session @ 6pm
Sunday:  Noon - 7pm
We are currently serving all of our favorite house-made dips, cheese boards, local snacks Tuesday - Sunday.
Bonham's Smash Burger
pop-up will be at West
Thursday - Saturday 5-8pm and
Sunday 4-7pm!
Check their menu out here:
https://www.instagram.com/bonhamsavl/
[/one_half_last]
FREQUENTLY ASKED QUESTIONS
Q: Can I take Urban Orchard Cider home with me?
A: Absolutely! Urban Orchard Cider Co. is now canning all of our flagship products and select seasonals.  They come in 4 packs of 16 ounce cans.
We continue to offer 32oz growlers to-go from the tasting room. Pricing and availability varies based on the rarity and cost involved in production. Your friendly U.O. server can help decide which style is perfect for you and let you know which are currently available. Growlers have a $3 deposit that is 100% refundable or exchangeable during your next purchase. We do not fill growlers from other businesses or personal containers. We are responsible for very specific labeling requirements and proper sanitation. Offering our growlers satisfies all governmental regulations and allows you to purchase our cider to-go in a timely manner. We appreciate your understanding and hope that you appreciate our dedication to providing our customers with the highest quality products with safety as a priority. Feel free to bring in those forgotten/saved Urban Orchard Cider Co. growlers in for a refill or full refund anytime.
Q: Are furry friends welcome in the tasting room?
A: Urban Orchard Cider Co. loves the furry sidekicks! The tasting room has an adjacent deck and "green space" that is best suited for drinking with your well behaved pal. The "green space" is equipped with small bags and trash receptacles for accidents. Please be respectful of the not so furry visitors as well.
Well behaved dogs are allowed inside our South Slope taproom since we do not have a kitchen.  Please keep them off the furniture!
Q: Where else can we drink Urban Orchard Ciders?
A: Great question! There are quiet a few bars/restaurants/breweries that offer our delicious craft ciders. For the most current list of U.O. customers, follow this link: If you would like to see our craft ciders at your favorite watering hole, we recommend asking for our products there and hopefully they will do the rest. The squeaky wheel gets greased...
Q: Do you offer tours?
A: Yes and no... The cidery is located just beneath the tasting room and is a working cidery most every day. There are special days that Urban Orchard Cider Co. conducts tours, such as Customer Appreciation Day. Follow the Urban Orchard Cider Co. Facebook page to get special tour dates. For those looking to schedule a tour, Asheville Brewery Tours is currently the only other option and they will be happy to set something up for you.
Q: How do we host a private event at Urban Orchard Cider Co.?
A: For special events and/or to reserve the cider bar for your occasion, email [email protected]. Urban Orchard Cider Co. has hosted everything from wedding rehearsal dinners to large business meetings and hope to work with you very soon. The cidery is a fun and different alternative to the boring ol' board room/meeting space. Invite your crew and let us do the rest.
Q: Can I order a keg as a private customer?
A: Heck yeah you can! Urban Orchard Cider Co. can accommodate your craft cider needs in either 1/2 barrels (15.5 gallons) or 1/6 barrels (5.15 gallons) in most current styles offered. Deposits (cash/check) are required and at least one week notice is preferable. Flagship ciders are a safe bet, but for the specialty offerings, please contact us as soon as possible to check available options. There are two routes you can take when placing an order: 1) Email [email protected] 2) Call or stop in the cidery tasting room to place an order.
Q: How long has Urban Orchard Cider Co. been around?
A: Urban Orchard Cider Co. officially opened on October 30, 2013. Yep, that is Halloween Eve. For this reason, we celebrate our anniversary on or close to Halloween every year with a huge costume party. There is always free entry, entertainment and the ever-famous "Fire Flight"! The "Fire Flight" consists of six, five ounce pours of chili infused ciders from the Urban Orchard Cider Chili Series. Everything from a hint of spice with jalapeño, to a blazing heat from the world's spiciest chili, the Scorpion pepper. Asheville's best Halloween celebration for sure.
Q: I see you hang beautiful Asheville artwork. How do I get my art in the tasting room?
A: Yes, we do love our Asheville artists. As you may already know, there are quite a few artists in our progressive mountain town. Urban Orchard Cider Co. gladly hangs artwork with zero commission, but there may be a waiting list. Email Taproom Manager, Rhianna Hoffer, ([email protected])with your interest in showing your creative works, including sizing and examples.
Q: What types of apples do you use?
A: Urban Orchard Cider Co. sources all apples from the nearby Hendersonville, NC. The blend is a balanced variety of sweet/dessert-style apples and those bitter/sharp apples that you taste in the drier styles of our ciders. All ciders that we make are from the same blend. We do this intentionally to showcase the vast difference that our yeast selection makes in the final product.
Q: Do you use high-fructose to sweeten like some other cider companies?
A: No way, no how, never. You will notice that our craft ciders are only as sweet as the juice from a pressed apple can be. This is simply because we begin with fresh-pressed apple juice and back-sweeten with the same. That said, Urban Orchard Cider Co. offers a selection of craft ciders that go as far as Bone Dry, where very little to zero back sweetening is needed, to Semi-Sweet, where we may add a dash of cane sugar to brighten up the flavor.  Urban Orchard never uses artificial flavors, colors, or aromas, or high fructose corn syrup.   A final product, whether it be in food or beverage, is only as good as the ingredients you begin with. Western North Carolina is fortunate with the local ingredients that are available and are what drive our seasonal craft cider styles.
Q: Where do I direct my media questions/requests?
A: Direct all media needs to [email protected]