About Urban Orchard Cider Co.
Urban Orchard Cider Co. provides two warm and inviting spaces in two unique parts of the Asheville, allowing visitors to experience our one-of-a-kind hard ciders that are made on site. We proudly offer a welcoming atmosphere that fosters creativity, invigorating discussion with friends, or a warm chair to enjoy your cider in one hand and your new favorite book in the other.
In a time where product labels can be difficult to navigate and interrupt, you can be sure that Urban Orchard Ciders are of the purest form. We are dedicated to producing the highest quality craft ciders that we feel good about drinking ourselves. Forget the days of overly sweet ciders, full of artificial sweeteners, aromas, and flavors.  We let fresh-pressed apple juice do the job for us. Aging/maturation and a variety of yeast strains are competitive advantages for us and we have found that the extra work delivers us a superior product in the end.  Stop by for a visit!
South Slope Location (Downtown)
The South Slope location is the main headquarters for Urban Orchard Cider Co. production that offers a comfortable and unique educational atmosphere for its customers to enjoy one of Asheville's most quality craft beverages.
Monday through Thursday:  2pm - 8pm
Friday & Saturday:  2pm - 9pm
Sunday:  2pm - 8pm
The West taproom is our flagship location where it all began. Cider enthusiasts can expect a variety of choices including three staple options of our own rotating seasonal batches and ciders from around the country and world.
Free Parking Available at West Asheville location.
Patio Seating and  To-Go Only:
Monday through Thursday:  2pm - 8pm
Friday:  12pm - 10pm
Saturday:  12pm - 10pm
Sunday:  12pm - 8pm
(Photography Credits: Jeff Anderson)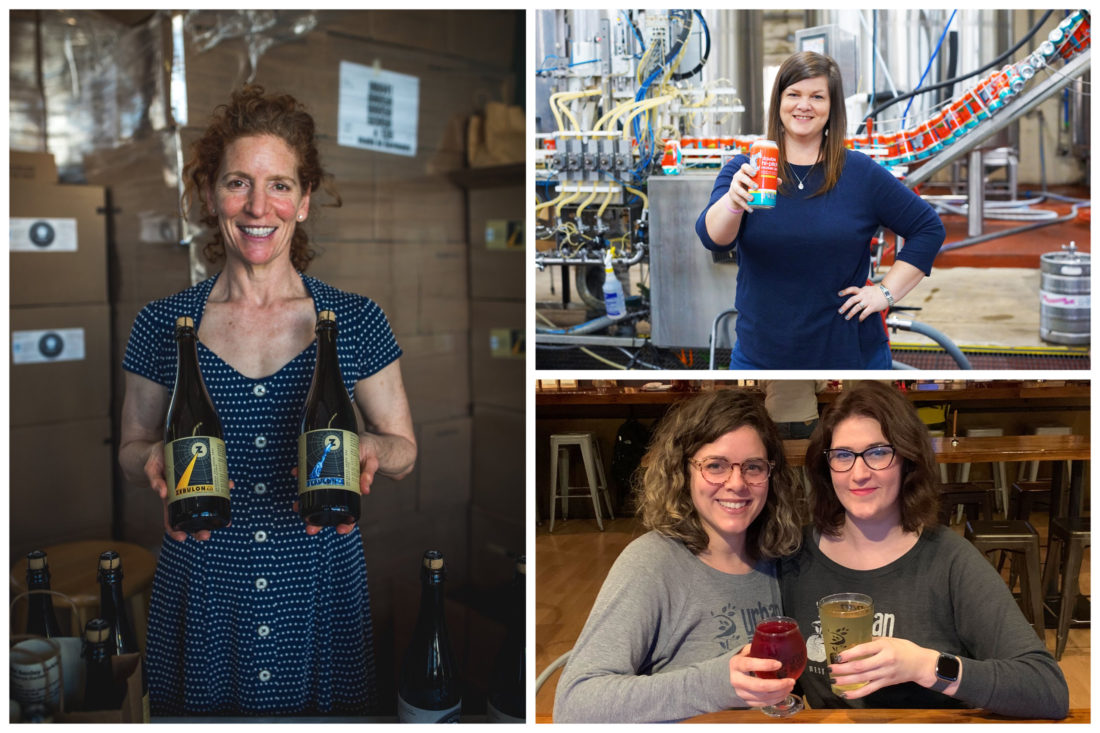 LIKE A BOSS: Numerous Asheville-area taprooms operate smoothly and efficiently thanks to female managers. Clockwise from top right are Christine...
Urban Orchard Cider Co — West
Urban Orchard Cider Co. — South Slope